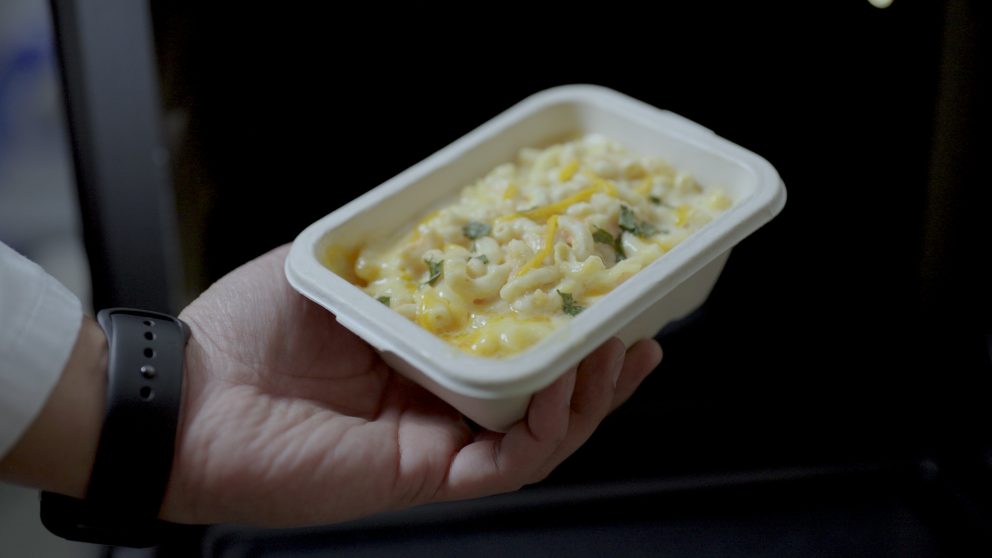 ​
此內容只提供英文版本
Hong Kong-based biotech startup Ecoinno is on a mission to reduce the environmental damage caused by single-use plastic takeout packaging, which has become especially common during the coronavirus pandemic.
The company's plant-based material is the first non-food product green-lit by Hong Kong authorities to be treated like food waste as part of an initiative to turn compost into energy.
"We leave nature as is," Ecoinno founder George Chen said in an interview with Alizila, pointing to the fully compostable sugarcane and corn fibers that his team invented.
The end result — a type of paper material that's lightweight, temperature-tolerant and oil-resistant — can compost in just 75 days under natural conditions, he added.
These properties give it a leg up on traditional plastics, like polythene and polypropylene, which may take hundreds of years to break down and account for a large share of waste in Hong Kong's landfills.
A deluge of plastic takeaway containers during the pandemic has alarmed the Asian financial hub, which accelerated policies to curb food-service waste and carbon emissions this year. In July, Hong Kong announced a two-stage ban on disposable tableware and food containers expected to start in 2025.
"People [here] are extremely sophisticated and looking for a solution to solve the plastic waste problem," said Chen.
閱讀更多 | Alizila