此内容只提供英文版本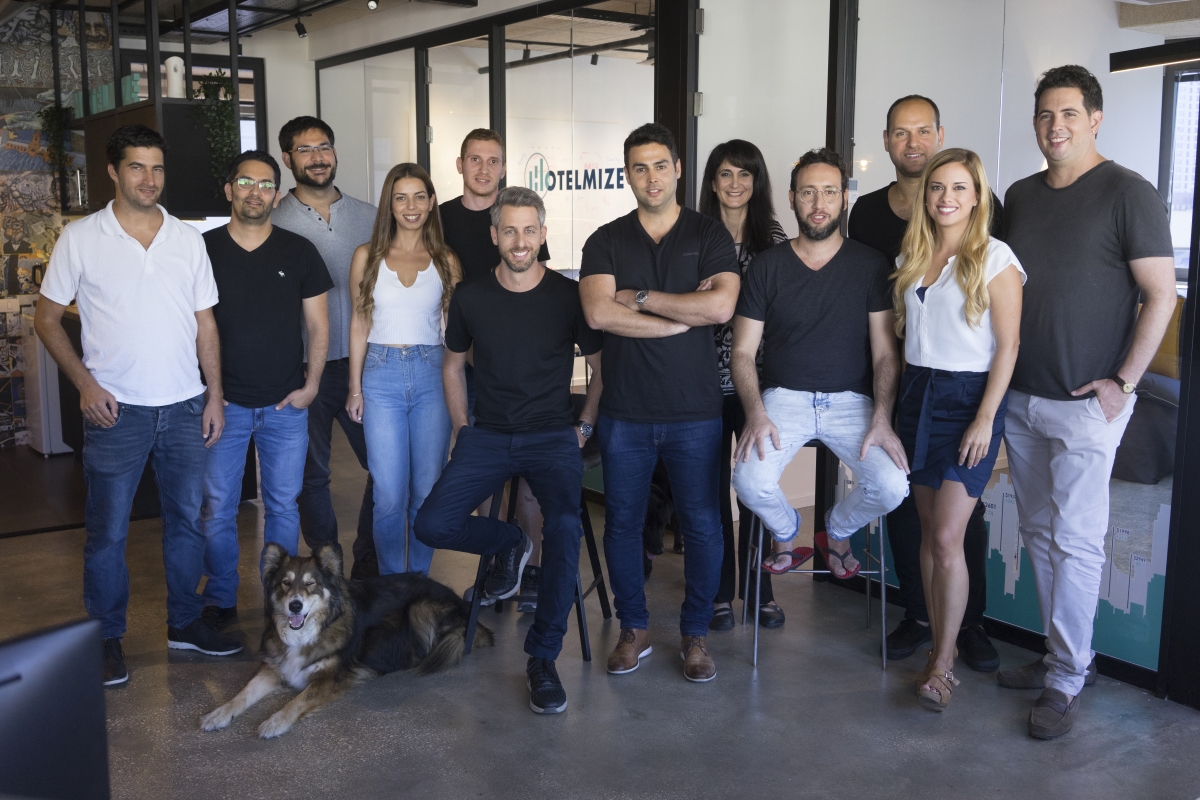 The travel industry has been arguably one of the hardest-hit sectors by the current pandemic. But these difficult circumstances are no barrier to innovation for certain entrepreneurs in the Asian region.
Dor Krubiner, Co-founder and CEO of Hotelmize, is convinced of the market potential in China despite the challenges posed by COVID-19. Hotelmize has recently entered the China market, a decision largely driven by the country's vast population and size.
Hotelmize is a startup that uses AI-led price prediction technology to raise profit margins for hotel resellers. It is an Alibaba Hong Kong Entrepreneurs Fund (AEF) portfolio company and the Tel Aviv-based startup was founded in 2016 with overseas offices in Hong Kong and elsewhere outside Asia.
"We see that the opportunity is much bigger in China, and it's not only because we have less competition—our company is a specific model that hasn't been there—it's also simply because of the country's size," Krubiner says.
Krubiner chose Hong Kong to set up the company's regional base—the startup's "gateway" to the Chinese market, he says—because of its geographical location, business environment and market regulation for international companies.
Although a market recovery from the epidemic will not happen overnight, he admits, Krubiner believes that the market potential for travel-related technology in China is still worth the effort.
"The key players in China are tech-savvy," Krubiner says. "There's an understanding of advanced technologies and the country is no stranger to AI—there is a great fit between China and our brand."
As for the future of the industry, Krubiner says that it is essential to understand that companies need to become more efficient than before the epidemic by adopting new technologies that allow them to reduce costs and increase profitability. In effect, the travel industry has a chance at weathering the storm if it can bring the right technology to the right market.
Chibo Tang, Partner at virtual capital firm Gobi Partners, echoes the same sentiment. He says that travel technology is still a unique space for disruption and opportunity—not only in China, where he's currently based, but also in emerging markets beyond.
"You have to look at which segments are still not being served, which business models still have not been implemented in certain markets simply because they're at different points of their evolution and how they've adopted technology," Tang says.
"Made specifically for Muslim pilgrims, it's a very unique travel opportunity," Tang says.
For Krubiner, it's this developed technology curve in China that's such a draw for Hotelmize today. Looking back on his startup's first road shows there, he recalls being both surprised and impressed by the success and ubiquity of mobile payments.
"When we came back to Israel, I said that going to China was like a trip to the future," Krubiner says. "In many aspects, China has gone much further than any other place I've seen in terms of technology."