此内容只提供英文版本
​Despite these past months of difficulty living under COVID-19, startup founders still have a chance at turning their plans into reality. They just have to know where to look.
Michael Yao, a Senior Vice President at Alibaba Group and also the company's Head of Corporate Finance, sees a bright future for startups in China. Because the country is investing heavily in technology—from 5G to the cloud—and supporting new businesses through tax cuts, he finds that there is a silver lining for young entrepreneurs looking to get off the ground.
Yao is part of the Meet the Mentor program, launched this year by Alibaba Entrepreneurs Fund (AEF) to create networks for startups by connecting them to a diverse range of business leaders and their expertise. He spoke to Cindy Chow, Executive Director of AEF, during a fireside chat at Cyberport Venture Capital Forum about his prolific experience working in China and his fundraising playbook.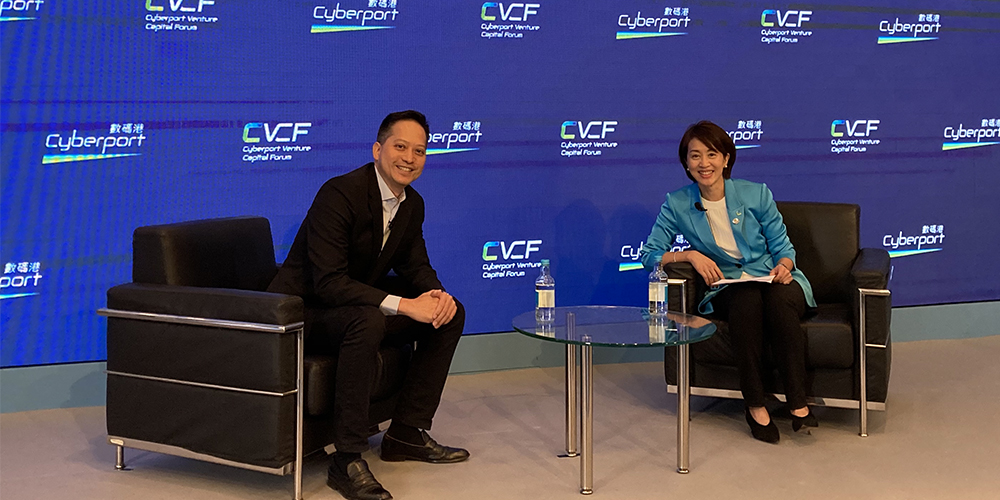 Cindy:
How has the economy in China, the world's second-largest, fared amid the COVID crisis?
Michael:
The economy expanded by 4.9% in the third quarter, which is a remarkable achievement in this pandemic-affected world. The Chinese government is focused on improving high-tech manufacturing, 5G, electric cars and cloud technology. The government is also aiming to create 9 million jobs this year. China is very much supporting SMEs [small- and medium-sized enterprises] through tax cuts—SMEs are the lifeblood of any economy. There are millions of SMEs in China. On our platform at Alibaba alone, we have millions of merchants and the government is putting 350-billion-U.S.-dollars-worth of tax cuts into the economy for SMEs.
Cindy:
And what's your outlook for the Chinese economy?
Michael:
The Chinese economy has undergone a shift from a traditional manufacturing and export-related economy to a consumption economy today. The 350 people who belong to the middle class in tier one and tier two cities will encourage imports, consumer staples and luxury goods. In 160 other cities from tier three to tier five, some of which you may not have heard of, there are 500 million potential consumers as well. And there are 500 million people in China's rural areas too, including migrant workers, who will boost consumption. We're very confident of the Chinese economy going forward in the long term.
Cindy:
Do you see any trends that have been recently created—is there an opening for startups or new businesses?
Michael:
Yes, outside of the traditional economy. What we've seen because of COVID is the acceleration of digitalization. Think about how you are now working from home, doing business collaborations on various sorts of video interfaces, whether it be Zoom or your own thing. You're seeing the proliferation of digital means and digitalization sped up around the world. What people had expected to take three years to roll out has been compressed into six months and I think that the trend will continue as the new norm.
Cindy:
With all the experience that you have—you've been involved in three IPOs here at Alibaba and there have been many more outside the Group—can you share your best advice on how startups can secure financing?
Michael:
Whether a business is raising seed financing, venture financing, series A through series D, private rounds or going public, I think that the number one thing that ventures should think about is their purpose and their mission. The easiest conversations that I have had with our investors were successful because the mission and drive of the business had a purpose—it solved a problem. You don't exist as a business to make money, quite honestly, because it's not a sustainable model. So it's very important that you have a mission, you have a purpose and you solve problems. Then your conversations and your ability to raise money is much easier and you have buy-in. When it comes to whether you should leave money on the table, look for long-term partners that can add to your business and share intelligence with you.
Cindy:
Many founders that I see struggle with the question of their influence in the company being diluted—how do they find a balance between control and getting the resources to grow?
Michael:
Founders should pass on their knowledge to the next generation. They shouldn't have to worry about control if they're training the next generation with a plan for succession. It's essential to have a culture that maintains itself, because the company should last longer than its founder. To keep a business sustainable, maintain the culture, train others, find people who are smarter than you and who are good where you're weak.
Cindy:
Any parting words for young founders looking to make it through difficult times?
Michael:
Find a long-term partner who will stand by you. Believe in your business, because there will always be rough times. Don't let advisers push you into a standard or very traditional approach; as the founder, you know the business the best. You know how to position your business and how to describe it. Talk about it in a vibrant and passionate way. If you don't do that, people can tell. And as an entrepreneur, you started the business with passion—make sure that it shows.