Hong Kong's first private sector-led HK$2 billion funding solution to support startups exploring GBA opportunities
Hong Kong, China, July 13 2021 –
Alibaba Hong Kong Entrepreneurs Fund ("AEF") today announced it will be an anchor investor in the AEF Greater Bay Area Fund (the "GBA Fund"). As Hong Kong's first-ever venture fund formed by the private sector focused exclusively on startups in the Greater Bay Area (GBA), the GBA Fund aims to provide comprehensive programs to nurture entrepreneurship in the region. The target funding solution of the GBA Fund amounts to HK$2 billion. The final closing of the GBA Fund is expected to take place in the first half of 2022.
The AEF Greater Bay Area Fund is supported by limited partners including financial institutions, family offices and conglomerates, among others, in providing support for startups in the GBA.
"We started AEF five years ago with the vision to invigorate the innovation and entrepreneurial spirit of Hong Kong," said
Joe Tsai, Executive Vice Chairman of Alibaba Group and Chairman of Alibaba Entrepreneurs Fund
, "We are now ready to extend our startup ecosystem to the Greater Bay Area in order to give innovators and entrepreneurs a bigger platform for growth."
"We are committing AEF's capital and other forms of financing to support startups looking to tap into the potential of the Greater Bay Area," said
Cindy Chow, Executive Director of Alibaba Hong Kong Entrepreneurs Fund
. "The investment into the AEF Greater Bay Area Fund is an extension of AEF's current efforts, given its experience and expertise in Hong Kong and the entire APAC region, as well as the rising demand of GBA-based startups to explore business and financing opportunities presented in the market. We invited strategic partners, who share the same vision with us, to empower more startups, so that we may all benefit from their success."
The GBA Fund will invest in startups with GBA access. They can either be a company located in the GBA or a Hong Kong-based startup with plans to expand into the GBA.
The GBA Fund welcomes all kinds of startups from various industries, particularly in sustainability, deep tech, health tech, artificial intelligence (AI) and Industry 4.0 related projects. To help startups discover GBA opportunities, attract talents and build up a network among entrepreneurs, the GBA Fund is committing its capital and financial support to help startups thrive as well as tap into the potential of the Alibaba Ecosystem.
There are strong opportunities in the GBA. With a total GDP of US$1.7 trillion(1) and a market of over 80 million people, the GBA's economy is comparable to other metropolitan clusters, including New York, San Francisco and Tokyo. To this day, Hong Kong remains the most important trading window to Guangdong province, and its status as an international finance and business center brings together talents and infrastructure in an environment geared for innovation.
As of 31 March 2021, AEF has invested in more than 50 startups, deployed HK$600 million and attracted over HK$13 billion of co-investments. The GBA Fund strengthens the mutually beneficial relationship Hong Kong has always enjoyed with the GBA.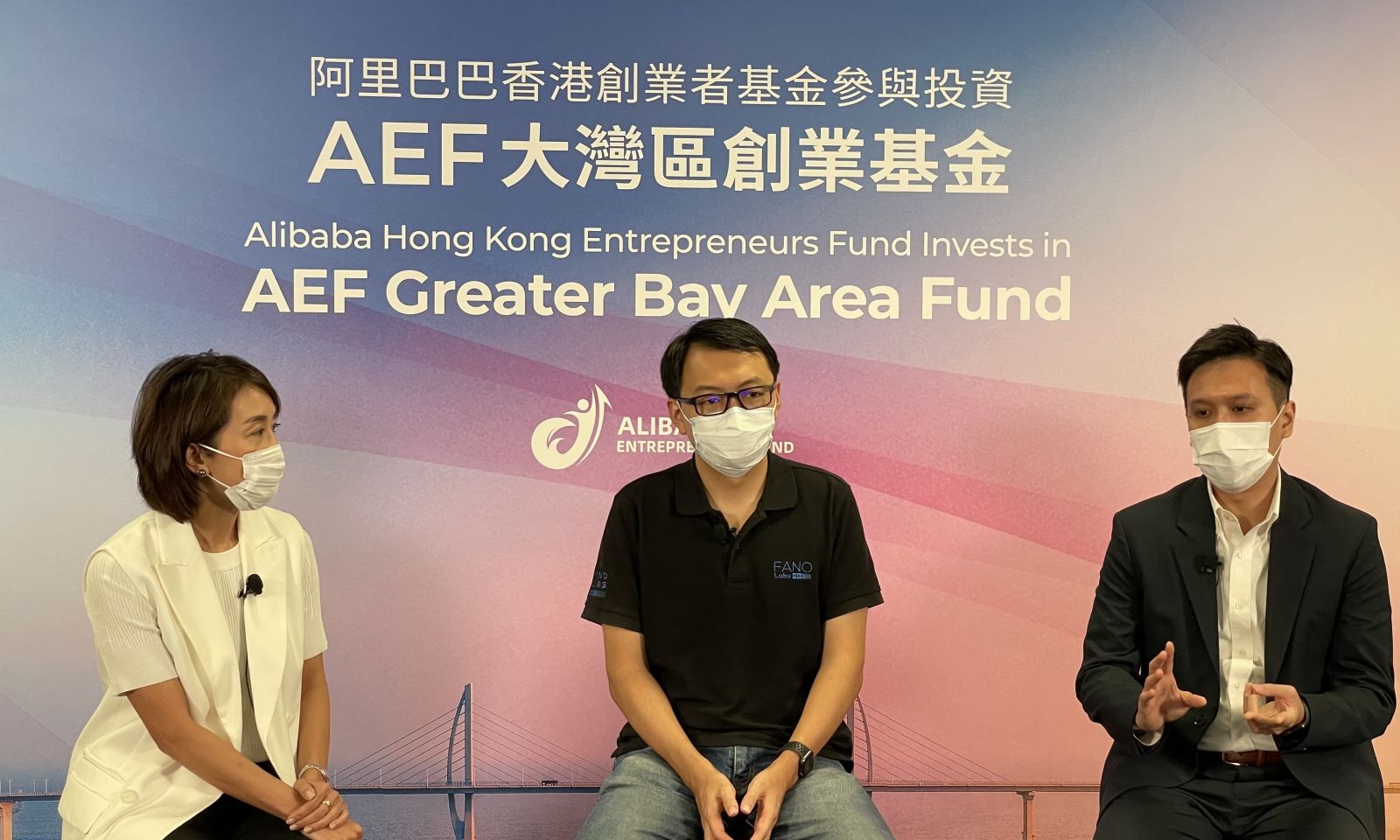 ---