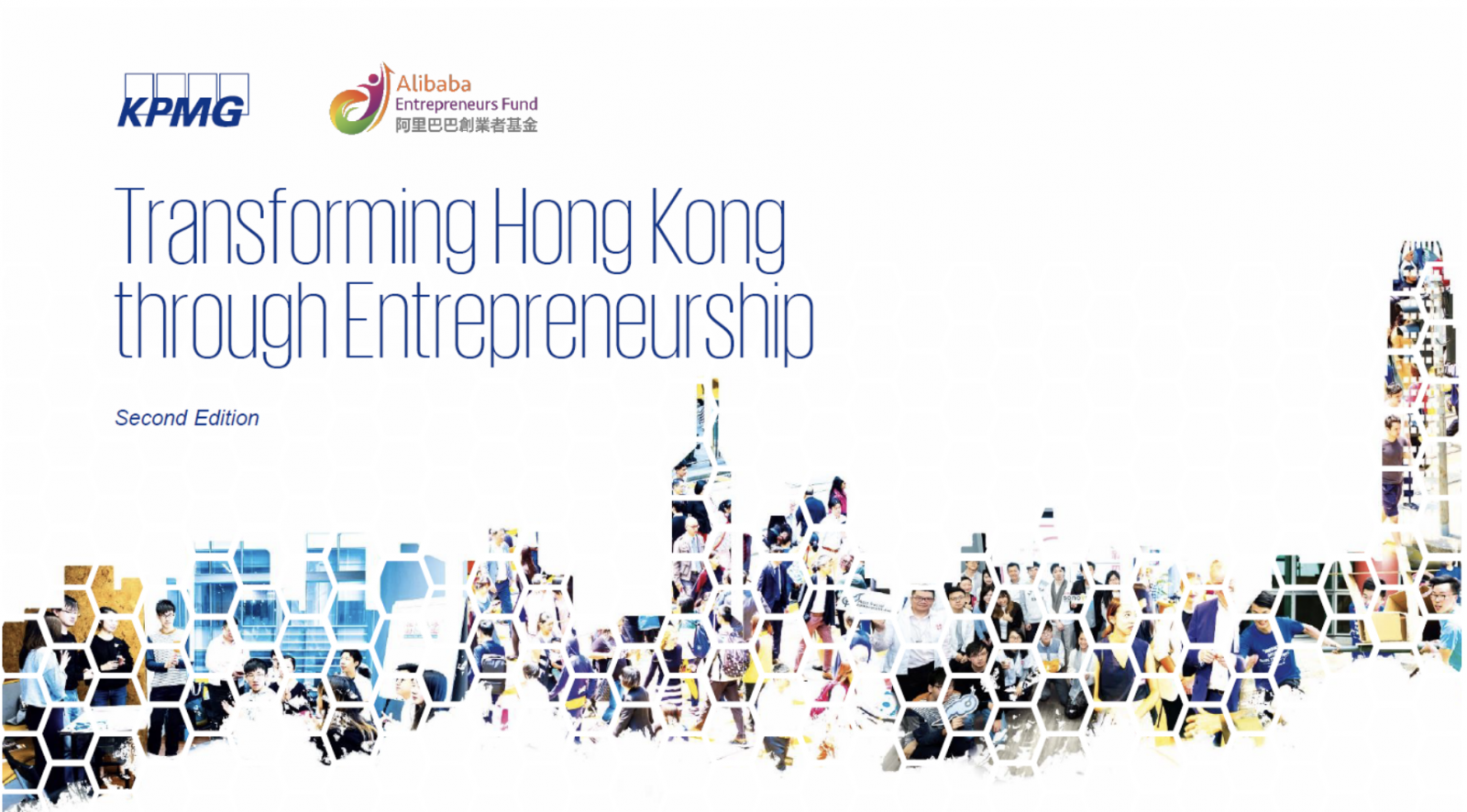 More support for start-ups needed for Hong Kong to remain competitive as innovation hub, according to KPMG Alibaba Hong Kong Entrepreneurs Fund survey
Inaugural Hong Kong Entrepreneurship Development Index evaluates the development of Hong Kong's entrepreneurial ecosystem
Fintech ranked by Hong Kong entrepreneurs as top innovation sector; more support to artificial intelligence, biotechnology and smart city is also essential for Hong Kong's long-term development
Hong Kong Entrepreneurship Development Index points to strengths in Hong Kong's regulatory environment and entrepreneurs' start-up skills but identifies gaps in access to capital and financial ambition
Entrepreneurs surveyed agree Hong Kong is a dynamic and vibrant start-up location and are optimistic about their future growth, but also agree Hong Kong's competitive advantages are shifting
Analysis of VC investment over the past six years highlights a 20-fold increase in capital directed at Hong Kong-based start-ups. Average deal size for private VC investments increased more than 35-fold within the same period
Though Hong Kong entrepreneurs are optimistic about the future growth prospects of their companies, growth may be constrained if support is not better targeted to the needs of start-ups as they grow and scale, according to this year's
Transforming Hong Kong through Entrepreneurship
Study jointly launched by KPMG China and Alibaba Hong Kong Entrepreneurs Fund.
The survey found that fintech ranks as Hong Kong's strongest innovation sector, with 67 percent of entrepreneurs and 61 percent of students agreeing Hong Kong is well-positioned as a fintech innovation hub. On other aspects however, opinion was more divided. Some 48 percent of entrepreneurs polled agreed Hong Kong is well-positioned for smart city innovation, 45 percent say the city is an innovation hub for artificial Intelligence and 36 percent say the same for biotechnology.
"The results suggest a need for continued effort to drive developments across different innovation sectors to enforce Hong Kong's position as a regional hub for start-ups. To promote a diversity of industries in the ecosystem, entrepreneurs are also encouraged to explore opportunities in a wide range of areas such as artificial intelligence, smart city and biotechnology for growth potential," says Cindy Chow, executive director of Alibaba Hong Kong Entrepreneurs Fund.
This year's study also features the inaugural Hong Kong Entrepreneurship Development Index, which tracks entrepreneurs' and students' current perceptions and future outlook for ten factors related to purpose and capabilities measured in the survey.
"Our Hong Kong Entrepreneurship Development Index suggests that Hong Kong has an opportunity to significantly improve its entrepreneur ecosystem by focusing efforts on community support, financial ambition and access to capital," says Irene Chu, partner and Head of New Economy & Life Sciences for KPMG China.
Start-ups expect to increase their use of formal funding sources, but more needs to be done to improve access to funding
Recent KPMG analysis of venture capital (VC) investment over the past six years shows a more than 20-fold increase in capital directed at Hong Kong-based start-ups. Meanwhile, average deal size for private VC investments have risen more than 35-fold within the same period.
Despite the increase in capital invested, the survey suggests gaps in access to formal sources of funding, such as venture capital, private equity, crowd funding, government funding and bank loans. For example, 20 percent of entrepreneurs polled say they currently use VC funding, compared to 80 percent who expect to be using it in three years' time. Comparatively, 70 percent say they currently use their own savings.
Entrepreneurs consider the ease of doing business to be Hong Kong's major competitive advantage. However, they predict that other advantages such as the city's position in Asia and access to funding will rise in importance within three years' time. Meanwhile, cost of doing business is cited as a primary obstacle to growth, with 70 percent of those surveyed seeing this as a top challenge of operating in the city, and the trend is expected to continue in the near future.
In addition, 50 percent of entrepreneurs surveyed predict that international competition will be a top challenge in the next three years, compared to 42 percent at present.
70 percent of Hong Kong entrepreneurs surveyed agree the city is a dynamic and vibrant location for start-ups, an improvement on last year (56 percent). There are, however, significant differences between how entrepreneurs at different venture stages rate the city's start-up landscape – with those at growth stage less likely to agree Hong Kong has a dynamic and vibrant start-up ecosystem. The study also identifies that services directed at start-ups, including co-working spaces, legal services and research and development support services, tend to be viewed as less effective by growth stage and mature stage start-ups as opposed to early stage.
The study highlighted continued gaps in the level of support that entrepreneurs or students interested in starting a business receive from their families. Only 21 percent of entrepreneurs and 16 percent of students surveyed agree that parents in Hong Kong are happy to encourage their children to start a company.
This is the second year of the joint study, which examines the vibrancy of Hong Kong's start-up ecosystem, identifies gaps that need addressing to help drive further progress, and provides recommendations to further enhance the Hong Kong SAR's start-up landscape. The study is based on surveys of 393 Hong Kong-based entrepreneurs and students, interviews with key opinion leaders and an analysis of venture capital funding directed at Hong Kong start-ups.