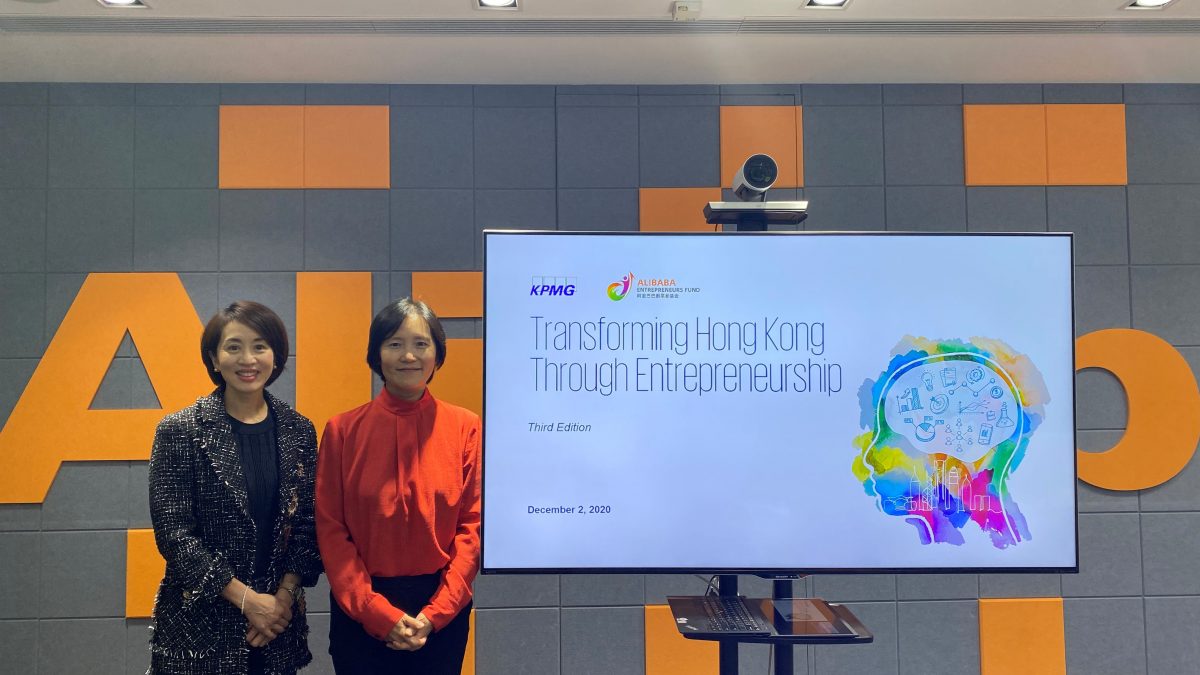 Hong Kong startups have had to adjust their operating models during this year's pandemic, but they've been nearly twice as likely as more-established and older companies to see increased demand for their products and services as a result of Covid-19, according to a report released Wednesday.
The report, titled
Transforming Hong Kong Through Entrepreneurship
: Third Edition, is based on a joint survey done by KPMG and the Alibaba Hong Kong Entrepreneurs Fund (AEF). It assesses the state of development of Hong Kong's entrepreneurial ecosystem in the context of the ongoing pandemic and identifies further areas for improvement. The survey responses came from 134 entrepreneurs and executives at startups, along with 200 corporate executives and 866 university students, all Hong Kong-based.
Read More | Alizila