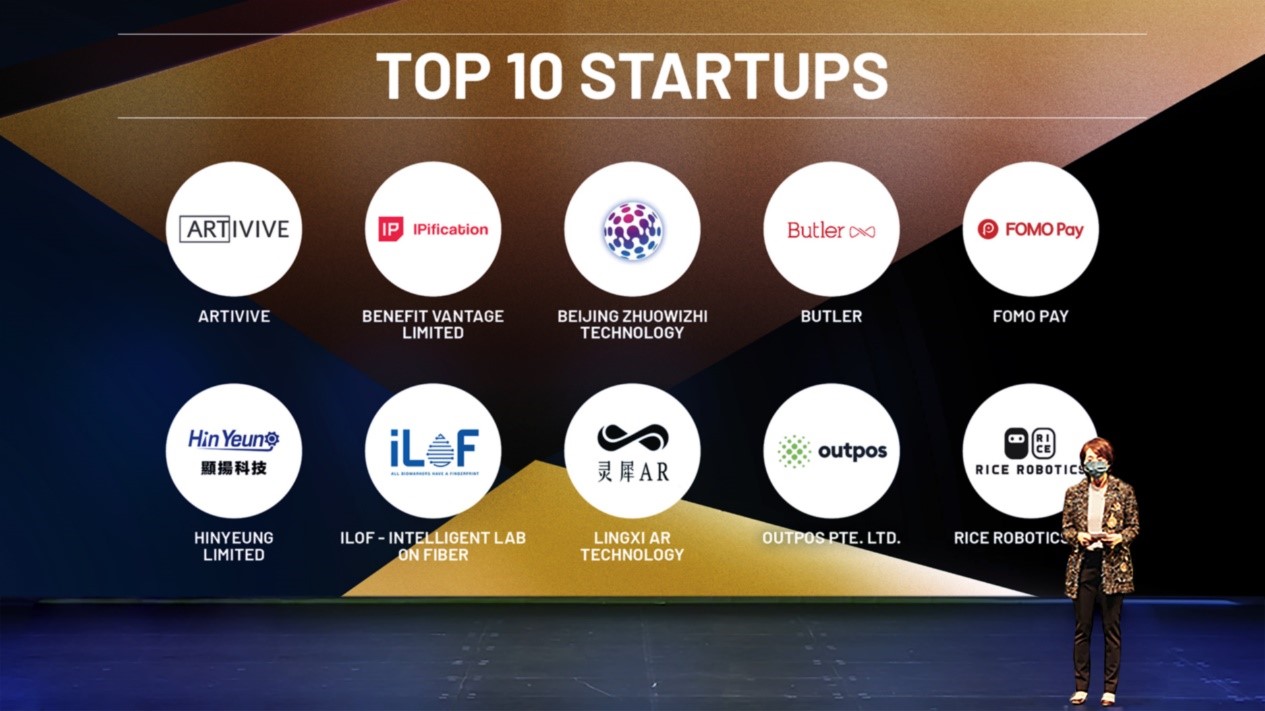 Each driven by a mission to change the world, the winners of JUMPSTARTER 2021 are focused on finding solutions that tackle today's difficult problems.
The process was grueling: 2,000 applicants from more than 100 countries and regions fought to showcase their innovative start-ups, vying for prizes, mentorship and more from the Alibaba Group.
After a panel of expert judges whittled down these talented entrants to just five stand-out start-ups, the winners of the Alibaba Entrepreneur Fund's (AEF) JUMPSTARTER 2021 Global Pitch Competition have been announced.
Hong Kong's Rice Robotics and Beijing-based Lingxi AR Technology are the competition's top two winners, entitled to an investment of up to USD 4 million in total. Along with three others—Outpos Pte, Benefit Vantage Limited and Hinyeung—these start-ups will have access to Alibaba's ecosystem, granting them access to crucial resources, networking opportunities and market insights.
The judges of this year's competition, the first ever to take place online, focused on selecting mission-driven start-ups seeking unique solutions for the difficult challenges of today and life under the pandemic.
Rice Robotics, not only a top winner but also the recipient of the competition's Social Impact Award, embodies this will to change the world around us. The start-up is building the infrastructure for businesses to deploy robot fleets capable of indoor deliveries and disinfection, reducing human-to-human contact.
"Our mission is to make robots as common as smartphones," says Victor Lee, its founder, whose current goal is to scale the company. "For us, building a robot is about solving as many problems as possible with one real solution."
His advice to others, simple and age-old: hard work pays off.
"Don't just dream—make that dream happen with motivation and the right support, even when it's tough."
For Terry Zhang, the founder of Lingxi AR—another winner that also earned the Top Innovative Start-up Award—having a dream is good motivation, but he also believes it needs to be backed up with action.
Zhang established a network as soon as he graduated from university and has worked hard since. Now, his start-up uses cutting-edge technology to reinvent AI-powered glasses and it collaborates with global heavyweights, including Apple and Facebook.
"I think everyone has an impulse to change the world in some way," he says. "For me, it's achieving a more effective and easy way to use technology to process the information around us."
At Outpos, there is less of an emphasis on deep tech; but, the start-up is just as driven by its mission to catalyze positive change. Through its soon-to-come app, it is empowering traditional street food vendors with digital solutions and connecting them to both customers and brands.
"Technology is one of the building blocks behind a product, but when it's applied to a purpose I think it has a very powerful outcome," says Shariff Raffi, its founder. "The future is not just decided by technology, but the dream behind the technology."
Raffi's core belief is that a street-food business is a decent and noble living—and it shouldn't be as difficult as it has become. The start-up is working diligently to empower street vendors so that they can survive beyond the pandemic and also amid the backdrop of our rapidly changing world.
Benefit Vantage Limited's CEO Stefan Kostic echoes the same sentiment: that the future is shaped more by what's behind the technology than the technology itself. The start-up is focused on creating a simple mobile ID that can tell a user's whole story with a single tap, on any mobile application in the world.
"Although we're very proud of the authentication technology we've invented, we're more focused on the vision behind it—that security shouldn't be compromised over simplicity of use," he says. "We want all of our stakeholders to understand why we do what we do, and the reason why it benefits the entire digital ecosystem."
And at Hinyeung, a start-up creating products for robot guidance, industrial inspection and measurement, founder Ke Ding is also envisioning tomorrow's technology through his dream today. Hinyeung's mission is to democratize and simplify the use of robots, through a system that's more intelligent, reliable and accessible.
He says it's the mission itself that keeps a start-up on track and sets a long-term plan for success.
"Only dreams and goals can change the future," he says.
JUMPSTARTER 2021
is a not-for-profit initiative providing a platform for all entrepreneurs and young people to jump start their dreams in Hong Kong. The event has provided high-impact networking opportunities since 2017, along with funding, exposure and prizes.
The AEF is a HKD 1 billion (USD 129 million) initiative from Alibaba Group to help entrepreneurs and young people realize their dreams and visions, established in 2015. It reinvests the profits of its investments in new, promising entrepreneurs and start-ups.