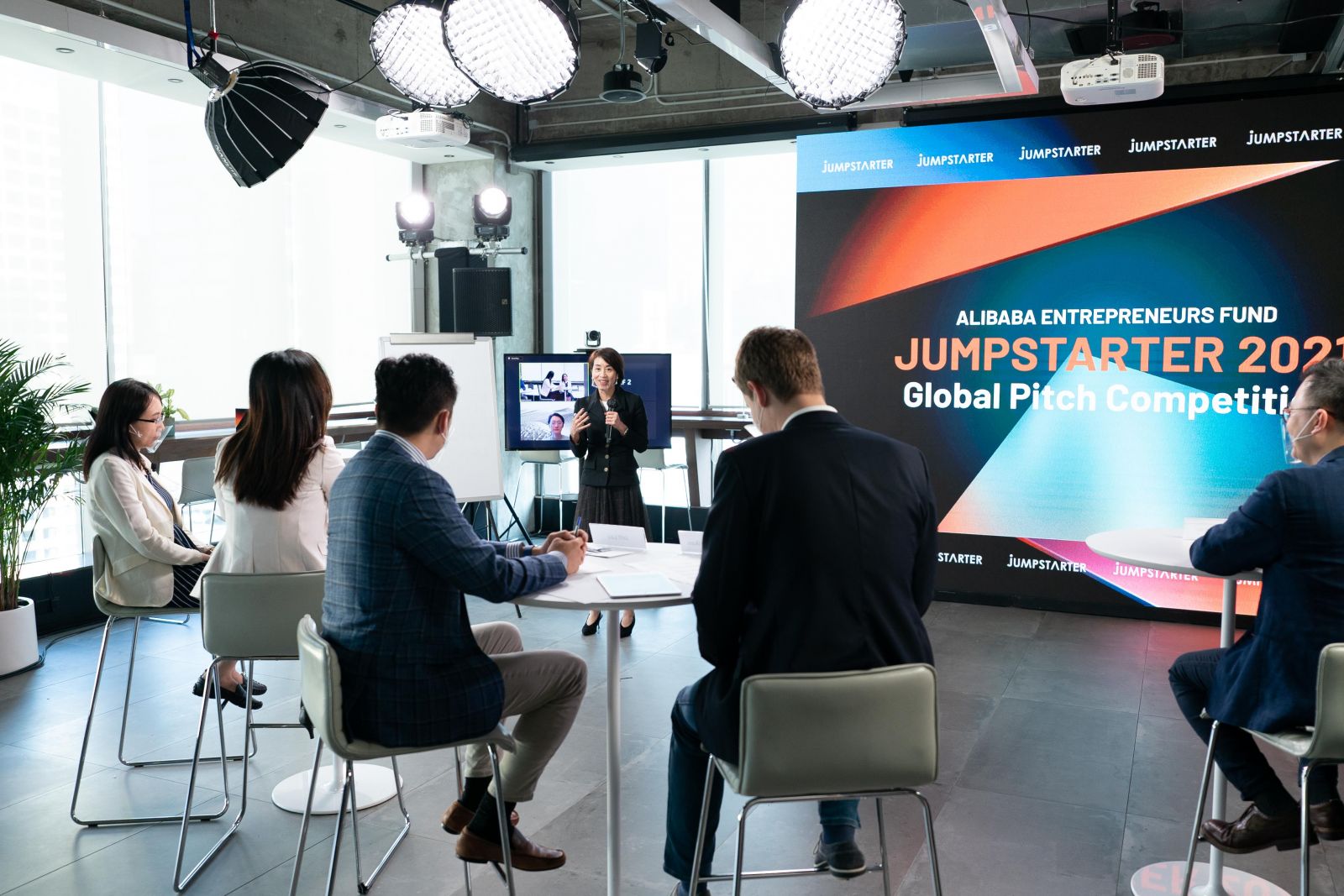 Alibaba Entrepreneurs Fund (AEF) is announced on January 18 the Top 10 winning startups of JUMPSTARTER 2021, a not-for-profit initiative providing a platform for all entrepreneurs and young people to jump start their dreams in Hong Kong. The first-of-its-kind startup event saw more than 2,000 applications from 100 regions and countries since it began in July last year. The top 20 startups, who cut through the rigorous selection process, pitched their businesses online to seize the Top 10 spots for the Final.
JUMPSTARTER focuses exclusively on showcasing quality startups and it has provided high-impact networking opportunities since 2017. Through JUMPSTARTER, we give aspiring founders a shot at turning today
'
s business ideas into tomorrow
'
s reality with funding, exposure and prizes. Two winners will receive life-changing investments of up to US$4 million.
The Top 20 startups represented four different sectors: Retail, FinTech, Smart City and Deep Tech. They were judged on innovation, market potential, capacity for development, their teams' background and strength, what they can bring to Hong Kong and their social impact. Here are our key observations and takeaways from the Global Pitch Competition.
Innovating Retail For Today's New Normal
In Retail, participants were working on innovative solutions to improve customer experience throughout various aspects of daily life. While these startups hadn't presented advanced technology, they' focused on a clear value proposition and fast execution. Our participants covered different areas that we encounter in our everyday lives — including art, virtual performances, commerce, advertising and food and beverage — and adapting them to today's new normal. The startups pitched fully commercialized solutions to aid the public in a smoother journey through life alongside the global pandemic.
FinTech, a Vital Industry
The startups in FinTech targeted financial institutions and professional investors. This is a tricky industry for startups: we have witnessed the rise and fall of many young FinTech companies over the past five years. Truth be told, there have been few disruptive startups in this area — today, most surviving companies stand firm with a well-managed client pool and a strong, experienced team. Our contestants this year brought unique and innovative solutions to different areas including identity authentication, digital payment, blockchain, smart contracts and trading platforms. Because of barriers posed by COVID-19, FinTech is increasingly less popular among startups. At the same time, FinTech, especially given Hong Kong's position as a financial hub, is in need of disruption more than ever.
Looking to the Future of Smart City
When it comes to Smart City, startups are benefiting from rapidly advancing technologies. Contestants in this sector presented innovative solutions to reduce the frictions of everyday life and add value to society. Competitors covered 5G technology in telecommunication, artificial reality, smart devices, cloud technology, home management services, power networks and robotics. We found ourselves particularly impressed with the level of innovation brought by these startups — while we all hear a lot lately about consumer technologies such as smart home devices, these young companies have come up with real ways to adapt them. We envision a bright future full of opportunity in this domain.
Deep Tech In a Changing World
Finally, the selected startups in Deep Tech are the most geographically diverse in the competition. Teams hailed from Hong Kong, mainland China, the UK and the US. These enterprises presented us with advanced technologies disrupting their areas of focus that could be easily and widely applied in the future, often a key criterion for investors. The startups worked in the areas of 3D image recognition, the cloud, semiconductors and advanced research and development tools. These days, semiconductors are a particularly hot topic and we're delighted to see further contributions in this field. We're also excited to see how advanced technology helps society cope with the new normal under COVID-19. However, these concepts can often be hard to understand — and it's our hope that these startups can continue to develop clear and easy-to-understand pitches.
Hong Kong stands as a strong and worthy competitor in the global race to innovate, and we are optimistic that JUMPSTARTER 2021 will propel our best startups towards success.
Cindy Chow
Executive Director, AEF
JUMPSTARTER 2021 Top 20 Pitch Webcast Premiere:
https://www.jumpstarter.hk/en/
Read More | iMoney