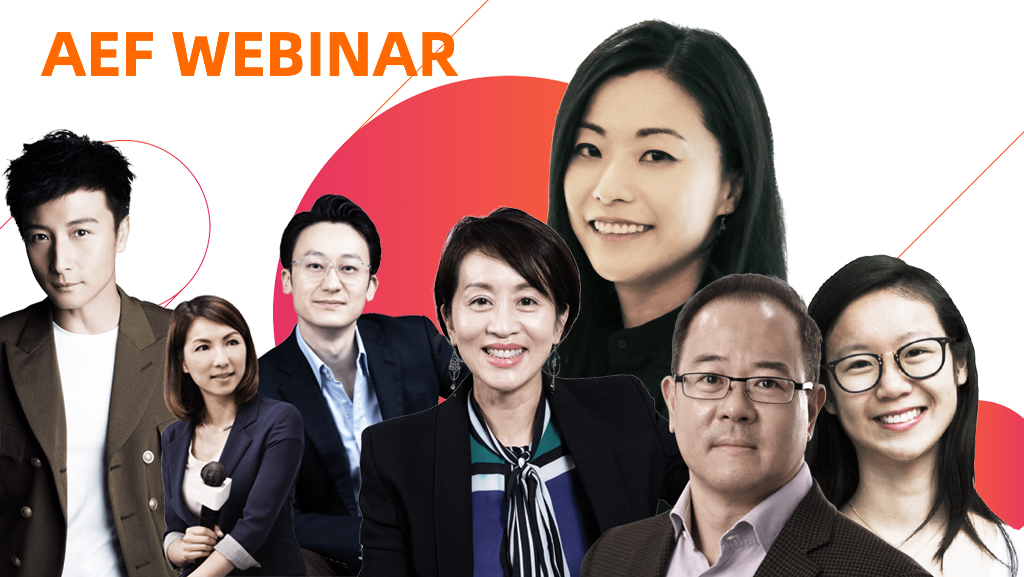 Alibaba Entrepreneurs Fund (AEF) is helping Hong Kong's startups and young entrepreneurs stay on the cutting edge. The non-profit has recently invited a number of distinguished guests to share their views and advice on success as part of its SparkUp webinar series. Join us here to gain insights on how to solve complex challenges, both inside and outside of your business. Our guests have so far included Melody Kwan, Chibo Tang, Alex Fong, Cindy Chow, Thomas Tsao, Jin Chow and Peggy Choi.
Online Pitching Tips
COVID-19 is bringing added complications to fundraising. Traditional go-to advice has become less relevant as communication increasingly moves online. Chibo Tang, Partner of Gobi Partners and Melody Kwan, Director of Speak Up Event Coordination, discuss how we can better adapt to this new normal. With a handy guide for fresh entrepreneurs, the webinar introduces easy-to-follow examples that will teach you how to navigate the online world of start-up fundraising.
Sportsmanship x Entrepreneurship (Cantonese only)
Alex Fong, Former Olympic Swimmer, Artist and Entrepreneur, highlights the similarities between entrepreneurship and sportsmanship. Just like outstanding entrepreneurs, athletes need to devote themselves to a goal and avoid shortcuts in the face of adversity. Alex discusses how he hopes to teach children these values and also bring positive change to the world, while showing young entrepreneurs the importance of trying new things over complacency. We hope that Alex encourages you to explore the rewarding road to entrepreneurship.
Startup Fundraising Advice
How can startups continue to fundraise during the pandemic? Cindy Chow, Executive Director of AEF and Thomas Tsao, Founding Partner of Gobi Partners, share their insights based on the latest trends in Asia. Startup execution is as important as ever and founders need to know how to hire the right people, especially under COVID-19. Fortunately, every challenge presents new opportunities. COVID-19 has increased the demand for innovative solutions in communication, healthcare, education and other sectors. Cindy and Thomas say that to pitch effectively, start-up founders need to provide a clear solution to today's problems—and show them how to do it successfully.
Shaping the New Normal
How can start-ups make the most of today's new normal? Peggy Choi, Co-founder and CEO of LYNK and Jin Chow, Co-founder and COO of Polygence, discuss business reinvention during the pandemic. While remote working can be a challenge to team integration, it brings a certain excitement by knocking down barriers to recruitment. Start-ups and entrepreneurs can embark on a journey rebuilding their frameworks for hiring and taking on new talent from anywhere in the world—regardless of distance or geography. Peggy and Jin discuss how to find the right balance while working virtually, showing other entrepreneurs how they emphasize company culture and keep both prospective and current employees engaged despite today's new challenges.